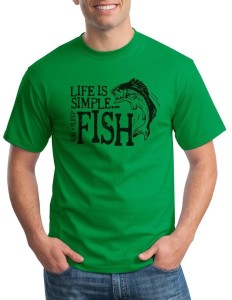 We are a family that spends a lot of time in the great outdoors. We love taking our boat out for the weekend and during the summer, we spend even more time out on the open water. For us, there is nothing better than the thrill of catching the big one, even when we do end up with just as many fish tales about the ones we almost caught. However, our fishing trips out would not be worth much if we didn't have a good cooler along on the trip with us. That is why when we go out, we ensure that our favorite fishing cooler is clean and just as ready as we are.
Why the Cooler Makes a Difference
There are a lot of cooler name brands out on the market. Each one of them claims to be the very best that money can buy. In the years that we have spent on the water and enjoying quality time fishing we have probably tried all kinds of them. There are some that work well for a day trip, but we like the coolers that are able to last all weekend if not more. We do not like our catch of the day to be rotten when we get back to solid ground and we do not like having our cold drinks and sandwich makings to be lukewarm at the end of our day, either.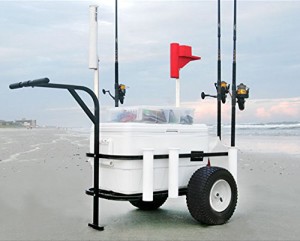 This means that for us, our favorite fishing cooler must have an excellent ice retention rating. It is the thing that makes the most difference. Although, there are other features that we do enjoy as well, such as a built in cup holder and non-skid feet on the bottom of it. We like it to be solid so that we can stand on it or sit on it without having to worry that it will dump us in the water. We also prefer a cooler that has a built in ruler. We also carry two coolers along, one for cold drinks and snacks and the other is reserved for our prize catch. In both cases, easy to clean is also a strong bonus.
The High End Options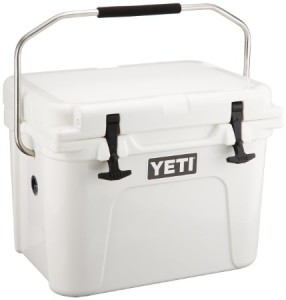 We have tried coolers that are affordable and we have tried the less budget friendly options as well. Our preference is to search for Yeti coolers on sale, but when we need a new cooler, we are not always picky. Our biggest requirements must be met, and we do tend to stick with the higher end coolers because their ice retention and features are hard to beat. Recently, we carry two very different coolers on board. The Grizzly Coolers brand cooler is the largest one on our boat. It offers the same features as a smaller sized Yeti at a comparable price and it can hold ice for several days at a time so our catch does not spoil. Our smaller cooler, which usually holds drinks, is the Yeti and even with opening and closing it throughout the day and evening hours, it can still hold ice for multiple days. That is why we see no reason to consider other brands now.